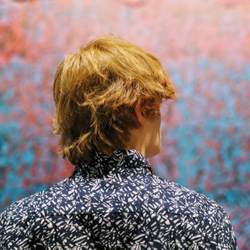 Gabriel Dugny
Software Engineering Student
I am a French full-stack developer
I am currently enrolled in a Software's Engineering master's degree, at Efrei Paris , engineering school.
I have been passionate about IT and new technologies for a decade now. I have experimented with a lot of technologies, programmings languages and tools over the years. I like to solve problems, make stuff and sometimes, break stuff.
In the last years, I have been particularly interested in Web programing, especially with Node.Js.
Featured projects
Collaborative study app
Awarded 1st place at Tech Day 2020
This app let students share and access all kinds of materials for their studies. I managed this project from the first idea to its delivery and I was responsible for the all the front-end and the CI/CD of the app.
Angular
Express.Js
PostgreSQL
Docker
Gitlab CI
SCSS
PWA

Business app for maintenance companies
Business application for companies that do maintenance of heating installations. The app creates the most optimized route for technicians between interventions, and allows the business owners to created their own forms according to their needs.
Angular
Material
TypeScript
SASS
Nest.Js

External link
Material Icons Library's Github
Browse undocumented Material Icons
Quickly view, search and use the icons in the Material Icons icon pack, even the undocumented ones. Icon are retrieved automatically from the latest Google files.
Angular
Material
TypeScript
SASS
Github Pages
Github Actions
Get in touch
I'm currently looking for a internship opportunity, but I'm also available for other projects.
If you have any opportunity for me, or just have a question, feel free to reach out!
[email protected]